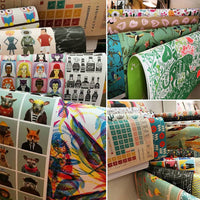 Gift Papers
A collection of cute and fun wrapping papers. Also ideal for crafts and to decorate the house!
We are always getting new papers so you better come to the store to see them!
--------
A wonderful collection of beautiful and fun wrapping paper. Also ideal for crafting and for decorating the home!
We're always receiving new papers so it's best to come to the shop to see them!